Railing covers 460-56/PS
unlike other products on the market perfectly arranged on the curves without the need of cutting to create aesthetic look.
After installation and during use no bends or bumps are created that can cause injury to users
profiles of handrail systems are made of soft PVC, which is a thermoplastic material, hence its features depends on the temperature (immersion in hot water makes the process of laying).
alternate heating and cooling allows installation in tight curves stair railings
handrail profiles give the attractive appearance to communication routes in residential buildings, office buildings or single-family houses
the use of PVC railing not only improves the functionality and safety, but also brings the interior and adds aesthetics.
It is possible to make handrails for flat bars 30mm, 35mm, 45mm, 50mm and 5-8mm thick. ONLY WITH ORDER ABOVE 50M!
BENEFITS
HIGH QUALITY OF THE PRODUCT
aesthetic finish,
pleasant to the touch,
a colorful accent,
no maintenance required,
handrail made of soft PVC
Color palette
We produce a strip in various colors.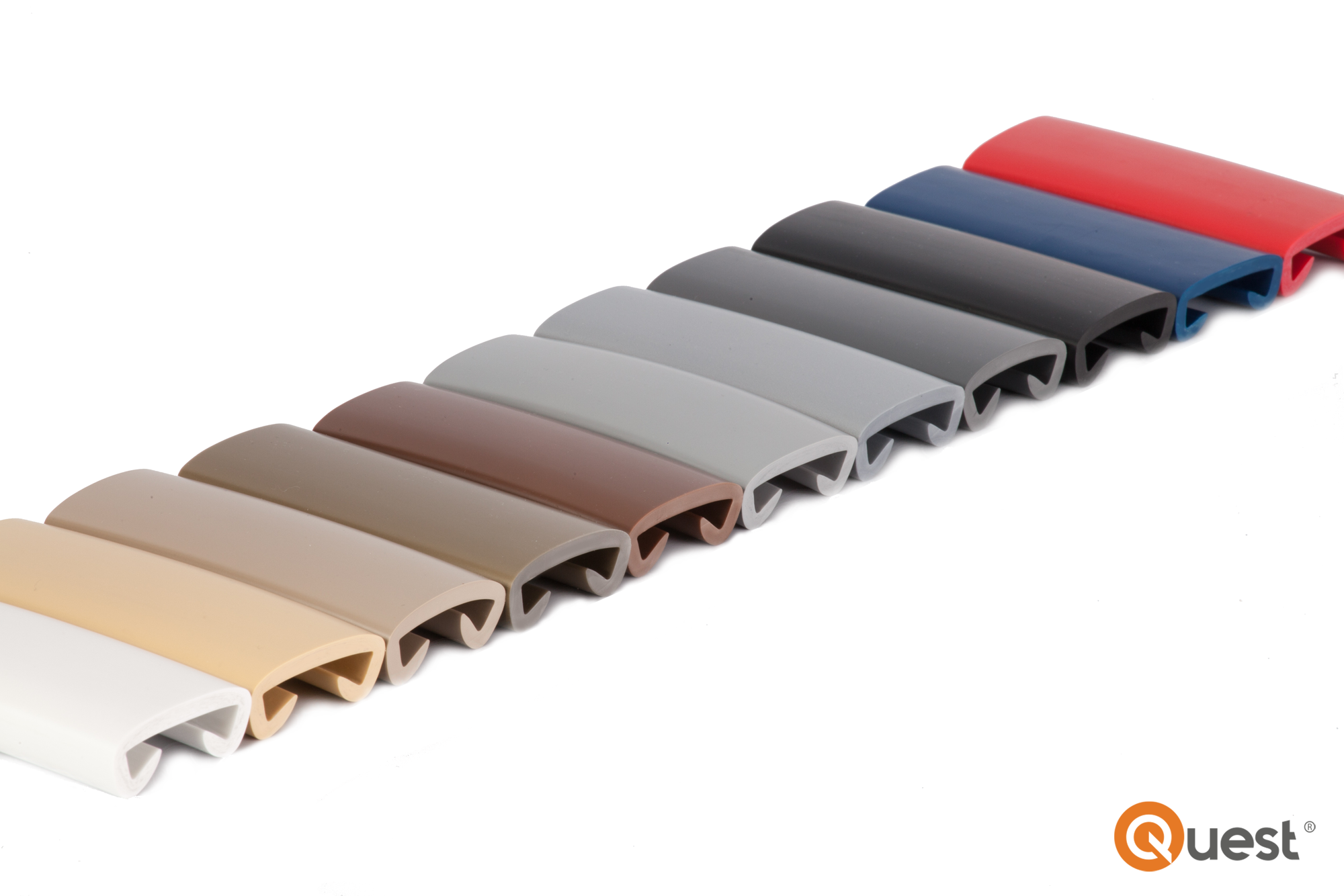 Installation
applied on heat (after heating, eg in hot water) for a flat bar, width 40 mm, thickness 5-8mm
they are made of soft Pvc,
handrail should be mounted on a previously prepared flat bar, whose surface should be clean and smooth, without any unevenness that arise during welding
the profile should be warmed up so that it is soft and flexible, the safest way is to bath the skirt in hot water, which will heat the profile
the installation of the profile takes place in the following direction: from top to bottom,• the profile can not be stretched over the length, because its excessive stretching at the moment of cooling will result in a return to its original shape
installation in curves requires a stronger heating of the profile from the inside, which will facilitate its assembly
due to the shrinkage of the material from which the product is made, it is recommended to leave a longer section of about 3-5cm until it is completely cooled and then cut to the correct length
Technical drawing