Application and properties

available variants depending on the stair profiles
each variant available in 5 colors
three types of stair nosings available in each variant
high-quality profile set for finishing and protecting the edge of stairs
special upper lip masking the unevenness of the cut lining - a variant with a PMW stair nosing
easy to assemble
Quest® Stair System - a patented set of PVC profiles
made of a special PVC mixture
creates an aesthetic finish of the steps,
protects the edges and sides of steps against mechanical damage
protects against stains and dirt during washing and use
protects against slipping and falling - the corrugated part of the slat ensures safe use of the stairs
easy to clean - special shape of grooves
increased number of grooves compared to other products on the market
does not contain harmful compounds for humans and animals• aesthetic appearance and a wide range of colors
highly flexible product - "shape memory"
no maintenance required
over 20 years of experience in the production of stair profiles
solid packaging - safe transport
INSTALLATION - Instructions
assembly should take place at room temperature. In case of low temperatures, the profiles should be heated before installation using warm air or water
clean and align the surfaces and sides of the stairs
installation of wall profiles - P1, P2
assembly of the wall system strip LP if the stage turns out to be long enough that the angles P1 and P2 do not touch each other
assembly of the cladding on the risers
mounting the stair nosing - applies to RD, PMW
assembly of the cladding on the riser
mounting the stair nosing - for RDP
assembly of external elements of the Z1, Z2 system
installation of a LZ angled corner bar if the step proves to be long enough that the Z1 and Z2 angles do not touch each other
Notes:
cut the profile to the exact length using a QUEST® knife or shears
apply assembly glue according to glue manufacturer's instructions or use QUEST® adhesive tape
elements Z1, Z2, P1, P2, LP and LZ - glue on the whole surface
stair nosings PMW, RD, RGP - glue on the entire surface of the upper nose (do not stick the vertical lip to the degree)
press firmly to the step and allow the glue to dry
when using the QUEST® adhesive tape, the steps can be used after 3 hours.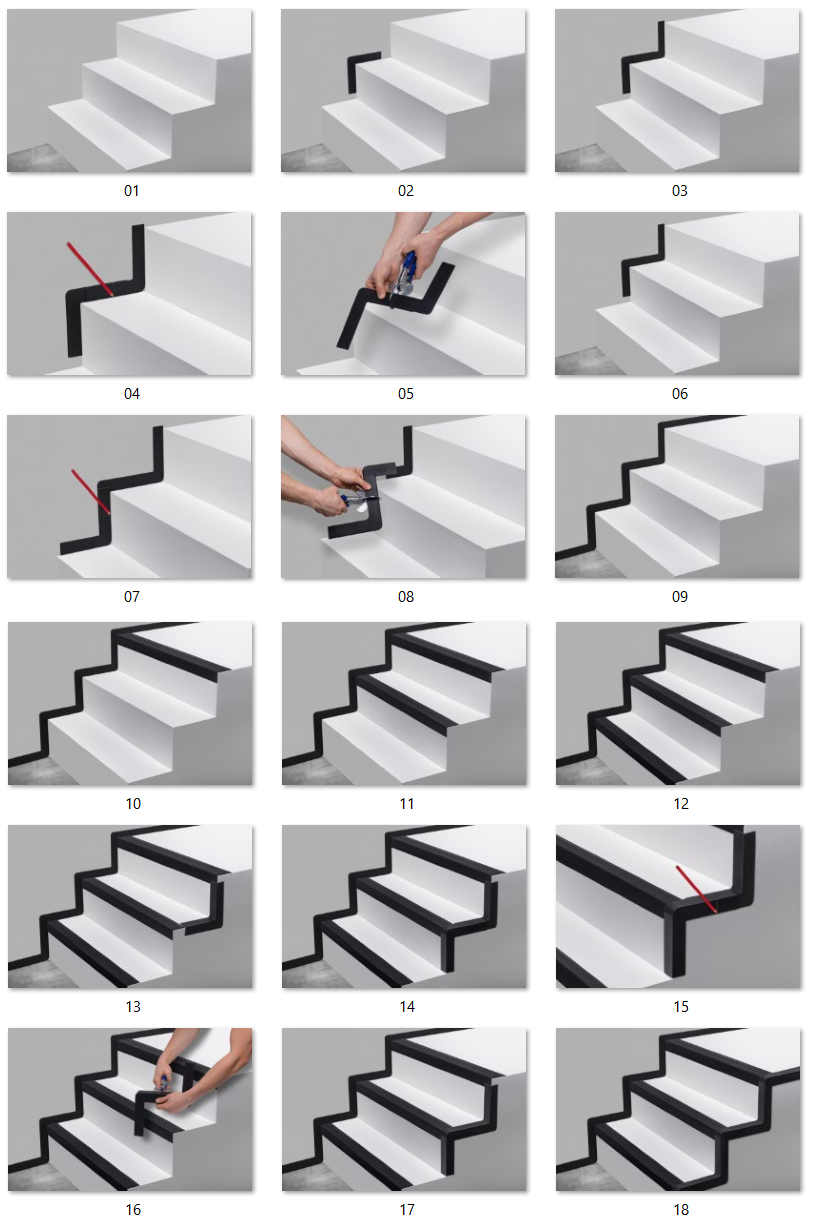 ASSEMBLY - QUEST® adhesive tape
Ideal for mounting profiles on stairs, versatile, double-sided reinforced adhesive tape. It is used in fast and durable bonding of floor, building and finishing profiles, linings, roofing membranes and other for concrete, wood, metal, ceramics and especially difficult surfaces such as foams, felts, EPDM, PVC, rubber or bitumen. The so-called "permanently alive" glue retains its properties for many years, extremely resistant to moisture and aging.[ view product ]
.
ASSEMBLY - Straight and angled cutting shears
Specialized steel shears of high quality, for precise straight cutting and for materials made of plastic, wood, rubber and others. They are used especially for cutting finishing profiles, window profiles, construction, gaskets and garden hoses. The special flat engraved stand has marked basic 45, 60, 75, 90, 105 and 120 degrees cut. For comfort and safety, the handle is covered with a pleasant to the touch material. [ view product ]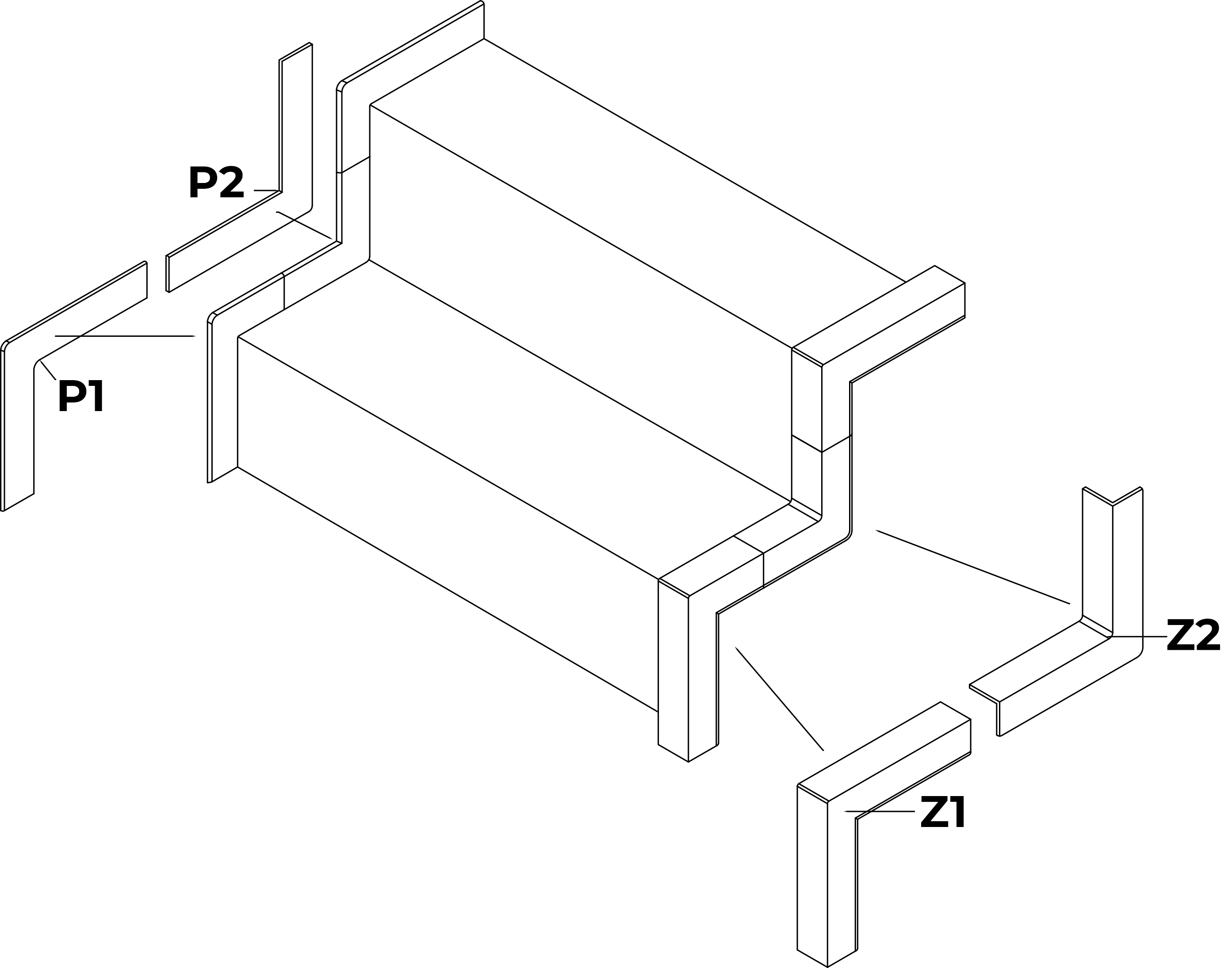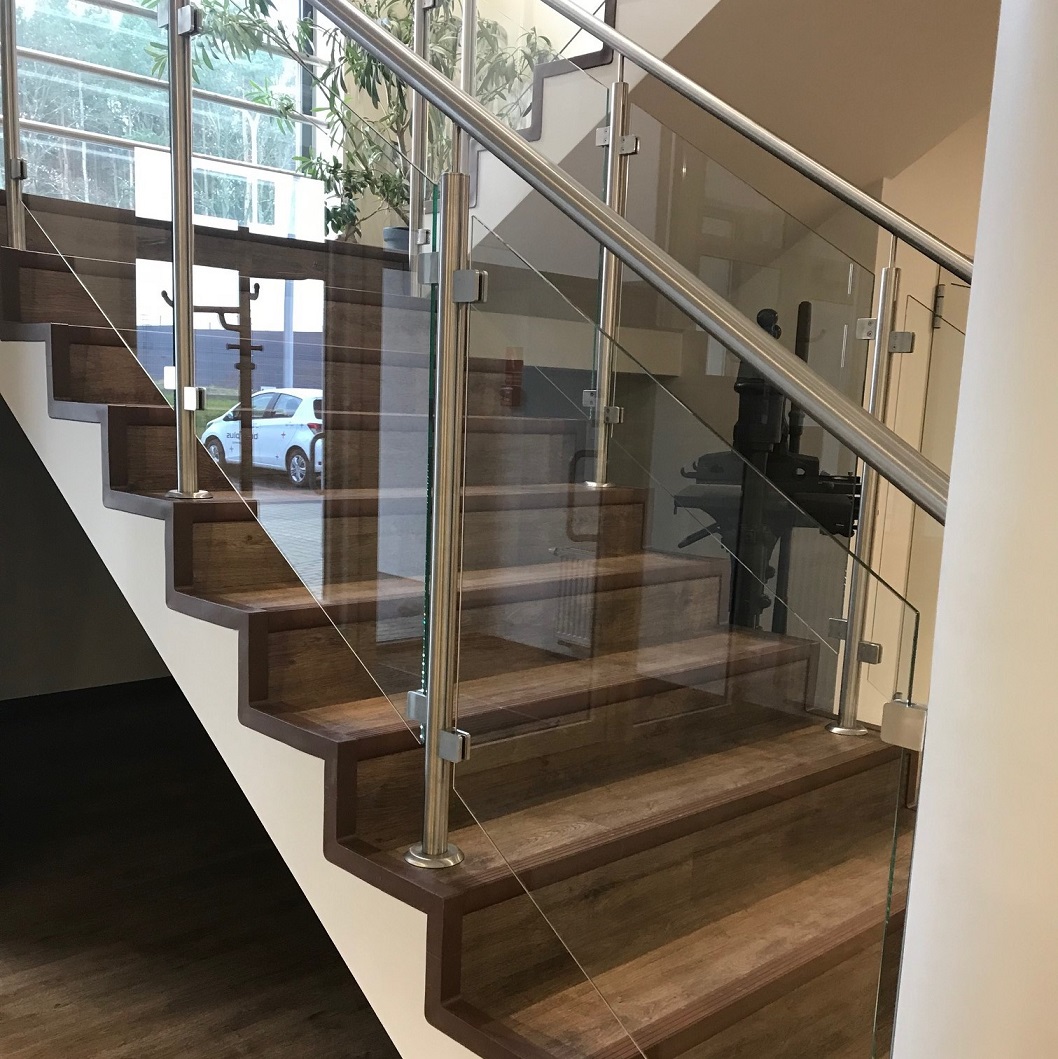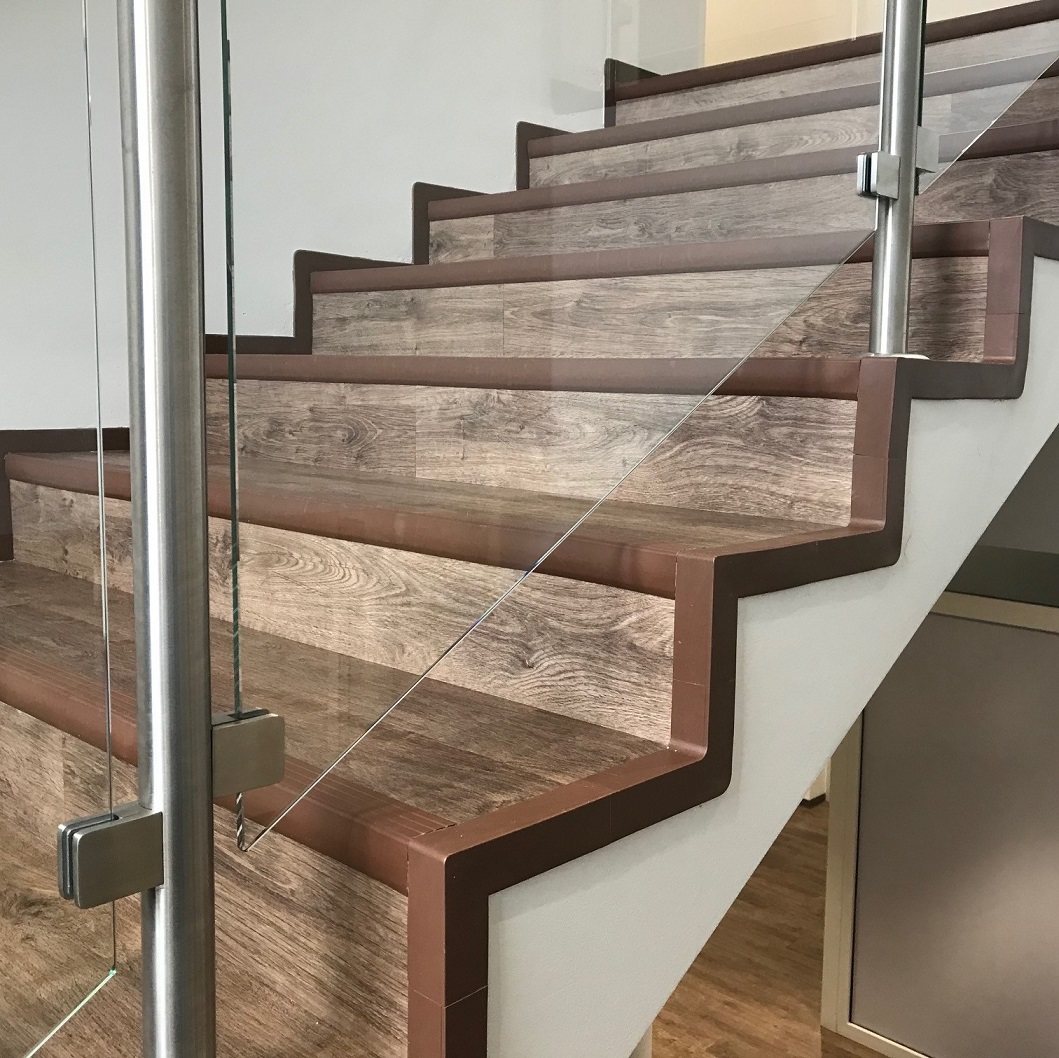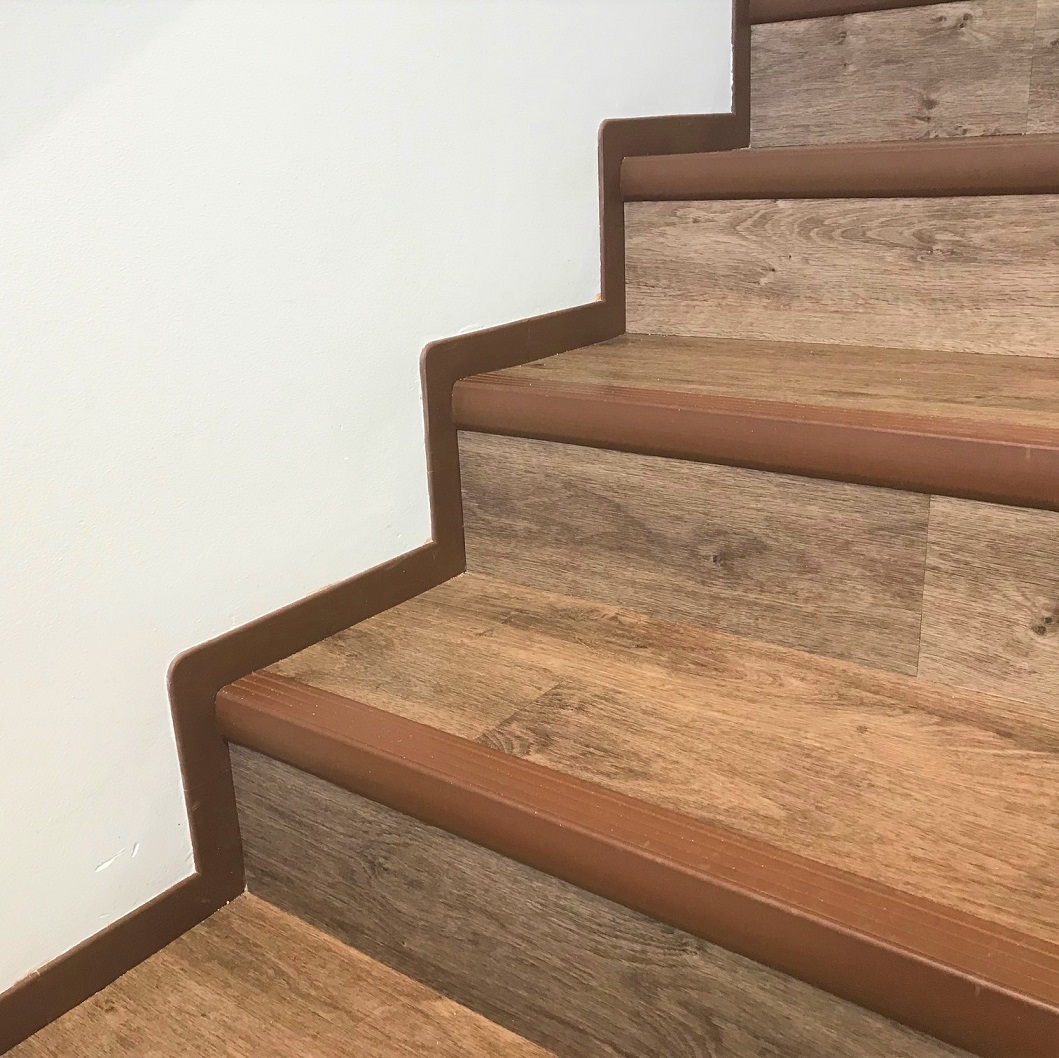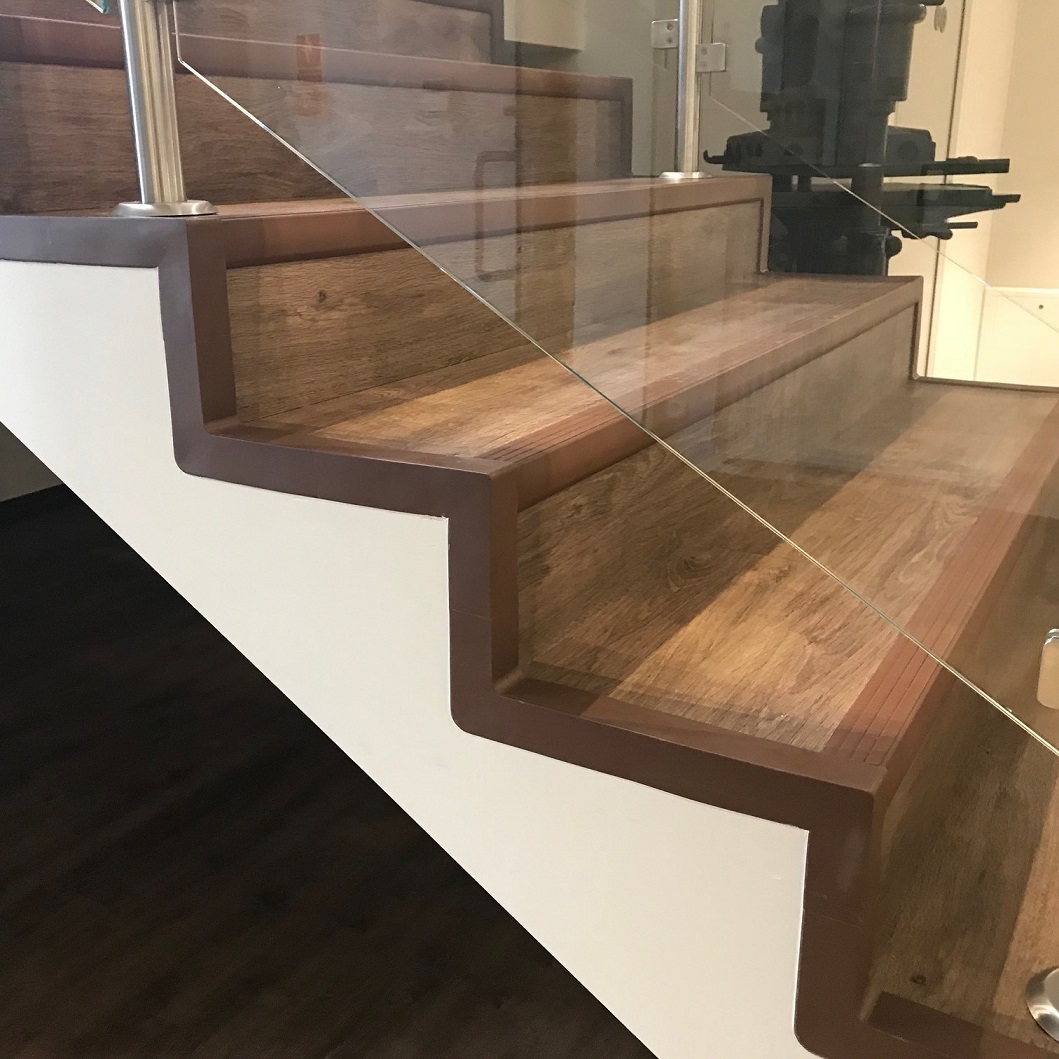 You may also be interested in the following product(s)